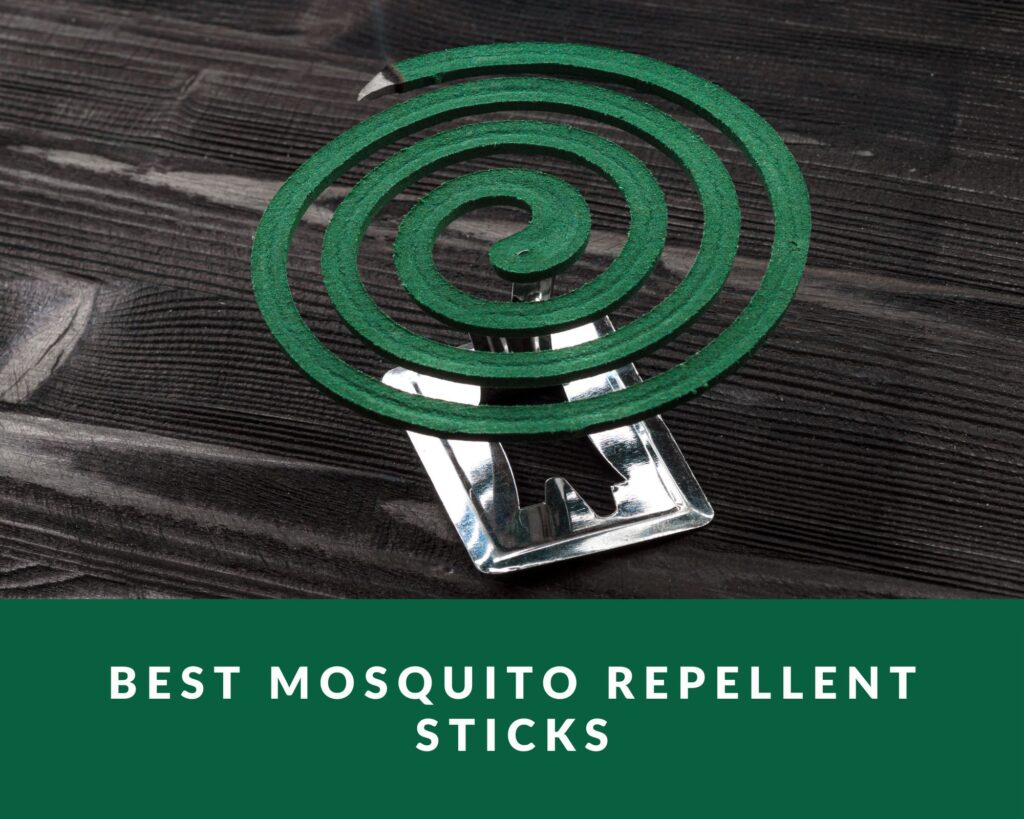 Around this time, warm weather and mosquitoes are pretty much interchangeable. You may expect those annoying bugs to appear as soon as the weather begins to warm up. If applying mosquito repellent to yourself or dousing your surroundings in citronella candles isn't your thing, there is an incense-based substitute that you should consider.
What Are Mosquito Repellent Sticks
Since organic pyrethrum serves as the main pesticide in mosquito sticks, they are perfect for usage indoors. Superbly efficient and all-natural. They can be used outside and will kill a variety of insects, such as flies and mosquitoes. An effective mosquito stick will function by interfering with the smell capabilities that mosquitoes use to find and focus on their prey.
Best Mosquito Repellent Sticks
Mosquito Guard Mosquito Repellent Sticks
If you're hosting a party outside, citronella, rosemary, and lemongrass oil-infused candles not only keep insects at distance but also add to the pleasant atmosphere. They'll burn for a number of hours if you place them properly in the ground or even inside flower pots.
Murphy's Naturals Mosquito Repellent Incense Sticks
The sticks include all-natural components and a special combination of oils that deters mosquitoes, including rosemary, peppermint, lemon, citronella, and cedarwood. These oils keep mosquitoes away from your surroundings as the sticks burn when combined.
Even if you do require additional time, all you need to do is start a new one, and the effect will continue. They are not intended for burning indoors; they should only be used outside. This product cannot manage an infestation; it neither kills nor removes mosquitoes.
When ignited, the incense just deters mosquitoes. I assume these sticks would make much of a difference if you had a serious mosquito problem.
Pros
They are affordable to buy.
They have a lengthy lifespan.
Phool Natural Incense Sticks
You may finally put an end to your protracted quest for a 100% natural, chemical-free mosquito repellent with Phool Citronella Sticks. Citronella produces a wonderful calming home scent and a powerful insect repellant thanks to its sharp, clean, and rich lemony perfume.
In aromatherapy for depression, citronella is a well-known antidepressant for its ability to alleviate unhappy and uneasy feelings.
Every Phool stick is handcrafted and dipped in pure essential oils. It is made from one of the finest flowers and the best materials available from nature. Unlike some of the synthetic incense that is frequently sold.
Runbugz Mosquito Repellent Agarbatti Sticks
The greatest, healthiest natural mosquito repellant for both adults and children is this agarbatti incense. contains a plant-based oil in its formulation. Thanks to the ability, each stick burns effectively for 2.5 hours and offers natural mosquito protection.
These incense sticks are created with purely natural materials, such as citronella oil, as opposed to frequently available incense sticks that are artificially produced.
Citronella oil's attractive fresh flowers and citrus-like perfume reduces smoke emissions and offers you all-natural protection when you're outside.
Pros
Outdoors offer natural mosquito defense.
helps to lower the risk of infections brought on by mosquitoes
DEET-free and completely natural
Deartagnan Mosquito Repellent Sticks
Deartagnan Mosquito Repellent Sticks allow for natural mosquito protection without the need of chemicals or while letting people enjoy wonderful outdoors. Natural components include scented bamboo sticks with lemongrass, rosemary, and citronella oil.
The use of an anti-mosquito incense stick creates a vector – borne environment that improves human wellness and fosters a safe and clean environment.
Pros
Deet-free; pet-friendly
has a lovely scent and keeps insects away.
Conclusion
If you're seeking an approach to get rid of those bothersome mosquitoes, mosquito repellent sticks are the perfect solution. For the sake of protecting your health, they deal a crushing loss to mosquitoes. Because every mosquito carries a risk, purchase one of the mosquito repellent sticks listed above right away.